Links and Resources
This page contains an index of links, affiliates and resources relating to actress Sarah-Jane Redmond and her various television and film roles. Please note that SarahJaneRedmond.com has no control over the quality, availability and content of external websites.
Online Resources
IMDB.com - Sarah-Jane Redmond's entry at the essential Internet Movie Database.
Twitter - Sarah-Jane Redmond's Twitter page.
Wikipedia - Sarah-Jane Redmond's entry at Wikipedia.
Sarah-Jane TV & Film Links
Alienated (2003)

Sci-Fi Comedy TV series on the Space Channel. Featuring Sarah-Jane Redmond as Sarah Blundell, struggling to cope with family life with the added madness of being a family of alien abductees. "Playing Sarah Blundell in Alienated is a good stretch, according to Redmond, who enjoys the character's unladylike antics and valiant efforts to keep it all together." - Alienated.tv
Da Vinci's Inquest (1998-2005)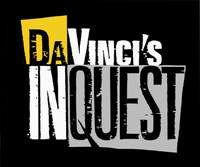 Canadian award winning drama series featuring Sarah-Jane Redmond as Sergeant Sheila Kurtz. "A Canadian Masterpiece." - TV Guide
Harsh Realm (1999)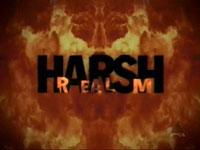 A TV series created by Chris 'The X-Files' Carter which achieved a strong cult following. Featured Sarah-Jane Redmond as Military Advisor Inga Fossa. In the US, the first three episodes were aired on Fox however FX channel aired the remaining episodes. In Canada, the series was aired in full on Space: The Imagination Station. This series is now available on DVD.
Millennium (1996-1999)

Sarah-Jane Redmond appeared as recurring character Lucy Butler in the remarkable and critically acclaimed television series, Millennium. The show was the second brainchild of Chris Carter whose production company Ten Thirteen previously brought to the world The X-Files and later Harsh Realm.
Smallville (2001-present)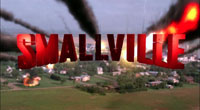 Sarah-Jane Redmond appeared as recurring character Aunt Nell in the remarkable best selling television series, Smallville. The action packed drama follows the early years of Clark Kent as he comes to terms with his super powers.
Recommended Sites
The following links belong to recommended affiliates and friends of actress Sarah-Jane.
Tink World
Tink is a twice Emmy-nominated Production Designer for Features and Television, with a foundation in multi-disciplinary design for clients around the globe. Visit Tink World where you can enjoy the short films Pamplemousse and Love Is In The Air featuring actress Sarah-Jane Redmond.
Be Fresh Local Market (formerly Licious Living)
At Be Fresh Local Market, we create meals that nourish your body and enrich your life. Because food should be enjoyed and give you energy. You have enough stress without having to navigate food labels, calories, vitamins and nutrients – we take balancing your diet off your plate, and send you healthy food to fill it. We sweat the small stuff, so you don't have to. You'll just love the food, and it will love you right back in return. Sarah-Jane Redmond highly recommends www.befresh.ca
Pulse Fitness - Personal Training
Marsha Regis is the founder and owner of Pulse Fitness Personal Training. After teaching aerobics and step aerobics in Canada and the United States, she decided to direct her focus towards Personal Training. Sarah-Jane Redmond highly recommends Marsha's personal training programs. For more information, feel free to visit pulsefitness.net.