30 Jan 2005 by Graham P. Smith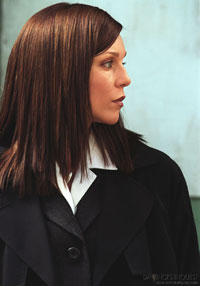 Sarah-Jane Redmond has confirmed that she is to commence filming Season Eight of the Canadian produced hit TV series, Da Vinci's Inquest. Filming is to start later this year around June.
Sarah-Jane portrays the role of determined Sgt. Sheila Kurtz part of a team of Police Officers, investigating crimes and dealing with Medical Examiners, Coroners and Inquests. Sarah-Jane has been a regular staring lead since Season Two.
A four-time Gemini Award winner for Best Dramatic Series, Da Vinciís Inquest has won over 35 industry awards and been twice nominated for the prestigious Banff Rockie Award as Best Continuing Series. Da Vinciís Inquest is broadcast in over 45 countries on the five continents and distinguished as Canadaís top-rated dramatic series. This award winning series is now available on DVD format.
Visit DaVincisInquest.com.