19 Mar 2018 by Graham P. Smith
Sarah-Jane Redmond is very pleased to confirm that she has secured a role on the forthcoming series The Chilling Adventures of Sabrina, a dark reimagining of the bewitching tales from video streaming giant Netflix.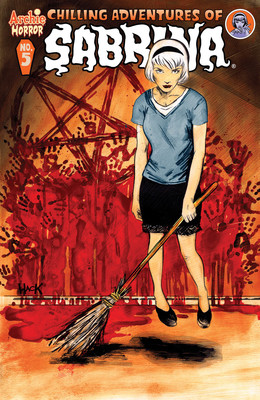 Whilst details on Sarah-Jane's actual role and her character's name cannot currently be released, The Chilling Adventures of Sabrina is understood to be based on the successful comic book series of the same name written by Roberto Aguirre-Sacasa and published by Archie Horror, an imprint of the famous Archie Comics.
The eagerly awaited series will focus on the young witch Sabrina Spellman, during her teenage years in the 1960s.