01 Feb 2015 by Graham P. Smith
Stay tuned to The CW Network this March for Sarah-Jane Redmond appearing in several episodes of the forthcoming television series, iZombie. The anticipated series is an adaptation of the comic book series created by Chris Roberson and Michael Allred, and published by DC Comics' Vertigo imprint. iZombie will premiere on The CW on March 17, 2015.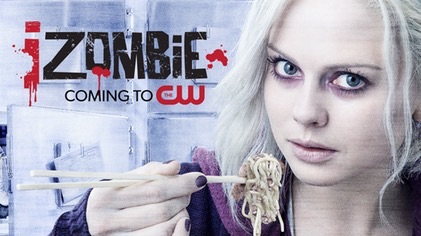 Synopsis:-
Rose McIver (Masters of Sex, Once Upon a Time) stars as Olivia 'Liv' Moore, a rosy-cheeked, disciplined, over-achieving medical resident who had her life path completely mapped out... until the night she attended a party that unexpectedly turned into a zombie feeding frenzy. As one of the newly undead, Liv has devised a way to resist her baser urges to devour fresh human brains - she's taken a job in the Seattle coroner's office. In this appropriately dead-end job, she can secretly snack on the brains of the many Jane and John Doe corpses that make a final stop in the morgue.
Liv remains resigned to an eternity without hope or purpose, until she realizes that with every brain she consumes, she retains a portion of that person's memories...
Visit the official CW iZombie website to learn more and watch official video previews and clips.