17 Jun 2014 by Graham P. Smith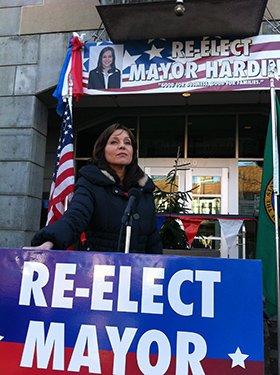 Sarah-Jane Redmond has provided a great photo of herself taken on the set of forthcoming thriller Buried Secrets. Sarah-Jane will appear in the role of Mayor Harding; the film co-stars Dan Payne as Barry Trent and Angela de Lieva as Brooke Winters.
"Ex-cop Sarah Winters finds herself on the wrong end of the law when she publishes her first novel. A book that seems to document an all too real murder."
Buried Secrets was written by Lindsay James and is directed by Monika Mitchell.