18 Jun 2014 by Graham P. Smith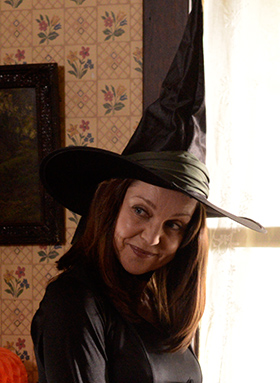 Later this year, actress Sarah Jane Redmond will return to guest star in a second episode of R.L. Stine's The Haunting Hour, an award winning horror-fantasy series broadcast on the The Hub Network. The Halloween themed episode will be broadcast in October 2014 and is titled 'Return of the Pumpkinheads'.
You can learn more about RL Stine's The Haunting Hour at the show's official Haunting Hour Facebook page or at the show's official Twitter page.
Update: On October 13, 2014, Hub Network was re-branded as Discovery Family and the original Haunting Hour website has since been removed. At the time of writing, the social media pages are still available if you would like to learn more about this award winning series.