17 Jan 2011 by Graham P. Smith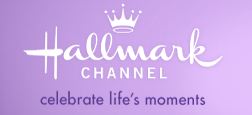 Sarah-Jane Redmond is currently working with Kim Delaney on a new movie for The Hallmark Channel called 'Finding a Family', directed by Mark Jean (Homecoming, Finn on the Fly, Early Bird Special). Mark Jean won the George Foster Peabody Award for writing and directing a series of interstitials for Fox, he has directed multiple MOW's, pilots and episodic series and written several screenplays and his first novel. Set for a 2011 release, Finding a Family was written by Pamela Wallace and features Kim Delaney (Army Wives, Law & Order: SVU, The O.C.) as 'Ileana', Sarah-Jane as 'Mrs. Bante' and the cast also includes Patricia Harras (Fantastic 4: Rise of the Silver Surfer, Supernatural, A Town Called Eureka) and Jennifer Copping (NYC: Tornado Terror, Slither, Supernatural). Tom Patricia and Martin Martin are the executive producers.
Finding a Family is based on the true story of foster child, Alex Chivescu, who was born to Romanian parents and whose father left the United States when he was young. His mother stayed in the U.S. to pursue a Ph.D., but was seriously injured in a car accident forcing Alex to petition the court to terminate her parental rights sending Alex into foster care.