31 Oct 2009 by Graham P. Smith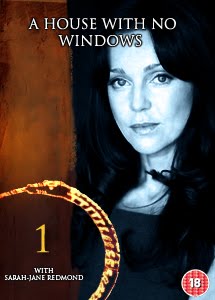 Sarah-Jane Redmond together with fellow Millennium stars Van Quattro, Missy Crider and Barry Levy all recently gave of their valuable time to further support the BacktoFrankBlack campaign by recording some eerie and atmospheric Halloween poems and special greetings to the fans of Millennium.
BacktoFrankBlack.com, the campaign dedicated to seeing the return of Chris Carter's Millennium, has now concluded its special week long homage to 'The Curse of Frank Black', the sublime Halloween-themed episode of Millennium by publishing these exclusive and fantastic recitals, including Sarah-Jane reading 'A House with No Windows' by Richard Jones. You can now enjoy the reading in our media downloads section.