12 Mar 2005 by Graham P. Smith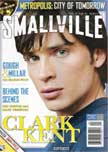 We'd like to thank Craig over at KryptonSite.com for sharing the news that the seventh issue of Smallville - The Official Magazine is now on sale (March 2005). Inside, readers who turn to page eight will find a news article updating Smallville fans on Sarah-Jane Redmond's new website, courtesy of Craig:
"Lana's Aunt Nell, aka Sarah-Jane Redmond, has recently launched her own official web site at SarahJaneRedmond.com. Redmond recently completed a run on stage as Hannah Jelkes in The Night of the Iguana by playwright Tennessee Williams."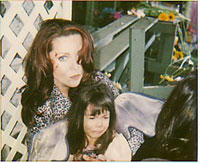 Sarah-Jane as stated above, appeared during the first two Season's of Smallville as Lana Lang's Aunt Nell, raising Lana after the tragic loss of he parents during the famous meteor storm which heralded Clark Kent's (Superman) arrival on Earth.
Smallville is now available on DVD and is screening regularly on television.
Visit KryptonSite.com for the very latest Smallville news.