Official website of actress Sarah-Jane Redmond
Welcome and thank you for your interest in film and television actress Sarah-Jane Redmond! This website features detailed information, articles and interviews with Sarah-Jane and now contains improved navigation and search facilities, together with new media which includes video clips of Sarah-Jane in several of her most popular roles and also her latest demo reel.
Its now even easier to keep up to date with Sarah-Jane's latest roles and film, television and DVD release dates by RSS. We hope you like the new improved SarahJaneRedmond.com!
18 May 2013 by Graham P. Smith
Sarah-Jane Redmond has recently worked once again with director Kristopher Tabori, this time on the heart warming GMC comedy drama The Carpenter's Miracle, and also on Hallmark's Tom Dick & Harriet.
Sarah and Kristopher last worked together over 15 years ago on the television series Sleepwalkers with Naomi Watts.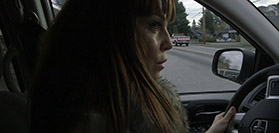 The two projects can currently be viewed online at the following links (dependant upon the speed of your internet connection):
(For info - these are large HD files).
The Carpenter's Miracle (Stream) | The Carpenter's Miracle (Download).
Tom, Dick, & Harriet (Stream) | Tom, Dick, & Harriet (Download).
19 Nov 2012 by Frank Garcia
On October 30, 2012 Sarah Jane guest starred in the U.S. CW Network medical drama series Emily Owens, M.D. as the mother of a young man who becomes involved with sexually transmitted diseases (STDs). The episode is titled "Emily and...The Outbreak".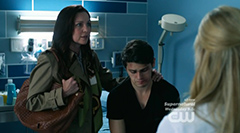 18 Nov 2012 by Graham P.Smith
Sarah-Jane Redmond recently appeared in the Arrow episode 'Legacies'. Presented below are two images showing Sarah-Jane in her role of 'Mrs Reston'.
Images supplied by Frank Garcia.
Arrow stars Stephen Amell as Oliver Queen/Green Arrow and airs on The CW Network on Wednesdays at 8:00 pm Eastern/7:00 pm Central. The series is available internationally as well as showing weekly on SkyHD in the UK, every Monday at 8pm.
19 Oct 2012 by Graham P. Smith
Actress Sarah-Jane Redmond has been nominated for the award of Best Actress for her acting performance as 'Lydia Newman' in Possessing Piper Rose. On the evening of November 24th 2012, over 350 people will gather at the CBC studios in Vancouver for the inaugural UBCP/ACTRA Awards Gala.  This star-studded, red carpet event will honour the winners in five performance categories.  Here are the final nominees for Best Actress:
BEST ACTRESS
Linda Darlow – Last Christmas
Jodelle Ferland – Girl Fight
Erin Karpluk – Being Erica – Dr. Erica
Johanna Newmarch – Sunflower Hour
Sarah Jane Redmond – Possessing Piper Rose
Gabrielle Rose -  Sisters & Brothers
Camille Sullivan – Sisters & Brothers
Over 130 performances were submitted to the nominating committee for the 5 awards including Best Actress, Best Actor, Best Newcomer, Best Stunt and Best Voice. An adjudicating committee will determine the winners of each category. The votes will be cast by secret ballot and the process will be overseen by Wolrige Mahon Chartered Accountants.  The winners will be announced at the UBCP/ACTRA Awards Gala at CBC studios in Vancouver on November 24, 2012.
19 Oct 2012 by Graham P. Smith
Sarah-Jane Redmond has confirmed that she will be guest starring on Emily Owens, M.D. an American medical drama television series created by Jennie Snyder Urman.  The series is scheduled to premiere on The CW Television Network this Autumn on Tuesdays 9:00 pm Eastern/8:00 pm Central.
The series follows the life of Emily Owens (Mamie Gummer 'The Good Wife') who is a first-year intern at Denver Memorial Hospital, where she realizes that her med-school crush Will Collins (Justin Hartley 'Smallville') and her high school nemesis Cassandra Kopelson (Aja Naomi King) also work. Emily is not only the new kid once again, but real life is also just as awkward as high school.
Visit the website at CWTV.com (Emily Owens MD) to learn more.
Sarah-Jane has also confirmed that she is due to guest star on the forthcoming Cult, an American television series also on The CW Network. The series centers on a journalist blogger and a production assistant, who investigate a series of mysterious disappearances that are linked to a popular television series named Cult.
Meanwhile, be sure to look out for Sarah-Jane's recurring guest appearances on Arrow starting with the first season's 6th episode 'Legacies' which premiers on on November 14th.  Arrow premiers in the UK on Monday 22nd at 8pm exclusively on Sky1HD and Sky1.
08 Sep 2012 by Graham P. Smith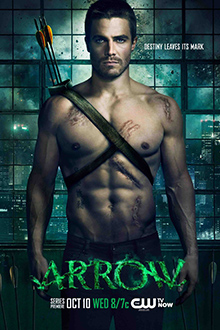 Sarah-Jane Redmond has been enjoying working on her next televison role. Sarah will be appearing on Arrow, an action/adventure television series based on Green Arrow, the DC Comics superhero character. Arrow's pilot episode has been directed by respected Smallville, Millennium and X-Files veteran David Nutter.
Arrow stars Stephen Amell as Oliver Queen/Green Arrow and will air on The CW on Wednesdays at 8:00 pm Eastern/7:00 pm Central, starting October 10th, 2012. The re-imagined series is also coming to Sky in the UK.
Whilst you wait for the series, you can learn more about Arrow at The CW website and also watch the Arrow trailers and interviews available on YouTube.
30 Jun 2012 by Graham P. Smith
Led by Sarah-Jane Redmond, an acclaimed professional actor with over 20 years of outstanding credentials. This is a fantastic course for youth that are exploring their interest in acting or want to know more about the film and television industry.
Students will learn skills in how to audition, on-camera technique and how to develop a career in the industry. Most importantly, they will experience what makes them unique, and how to give honest, truthful performances.
West Vancouver Community Centre – Art Studio
Fridays, 4-6:00
October 12 – November 30
Cost $195.
Registration:
Online: webreg.westvancouver.net
Call Centre: 604 925-7270
Course code for registration: 839767
18 Jan 2011 by Graham P. Smith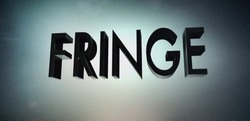 Sarah-Jane Redmond has confirmed that she is to appear on a forthcoming episode of the hit American science fiction television seriest Fringe, created by J. J. Abrams, Alex Kurtzman and Roberto Orci. Fringe follows a Federal Bureau of Investigation 'Fringe Division' team based in Boston, Massachusetts under the supervision of Homeland Security. The team uses unorthodox "fringe" science and FBI investigative techniques to investigate a series of unexplained, often ghastly occurrences, which are related to mysteries surrounding a parallel universe.
Sarah-Jane provided the following on-set photos of herself as Walter's (John Noble) assistant 'Ashley' in the forthcoming episode 'Six Months Later', directed by Fred Toye who also directed Sarah-Jane last year on V:
17 Jan 2011 by Graham P. Smith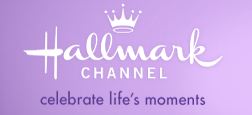 Sarah-Jane Redmond is currently working with Kim Delaney on a new movie for The Hallmark Channel called 'Finding a Family', directed by Mark Jean (Homecoming, Finn on the Fly, Early Bird Special). Mark Jean won the George Foster Peabody Award for writing and directing a series of interstitials for Fox, he has directed multiple MOW's, pilots and episodic series and written several screenplays and his first novel. Set for a 2011 release, Finding a Family was written by Pamela Wallace and features Kim Delaney (Army Wives, Law & Order: SVU, The O.C.) as 'Ileana', Sarah-Jane as 'Mrs. Bante' and the cast also includes Patricia Harras (Fantastic 4: Rise of the Silver Surfer, Supernatural, A Town Called Eureka) and Jennifer Copping (NYC: Tornado Terror, Slither, Supernatural). Tom Patricia and Martin Martin are the executive producers.
Finding a Family is based on the true story of foster child, Alex Chivescu, who was born to Romanian parents and whose father left the United States when he was young. His mother stayed in the U.S. to pursue a Ph.D., but was seriously injured in a car accident forcing Alex to petition the court to terminate her parental rights sending Alex into foster care.
29 Dec 2010 by Mark Hayden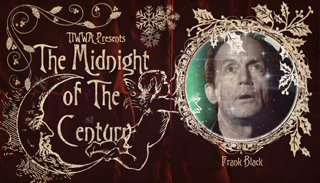 As many of you will know, we began our recent celebration of the festive season at This is who we are with a little something special from Sarah-Jane Redmond herself ; an opportunity to have your words read aloud by Millennium's Lucy Butler. The challenge was to create a festive tale with just enough winter chill and more than a dash of Lucy Butler to ease our Millennium pangs. When we launched the competition I had no idea that it would be so warmly received and that the standard of entries would be so high and so many.
Sarah-Jane undertook the difficult task of reading the entries to select our winner and those in second and third places. I am extremely grateful to her for this as I would have found it impossible hard to do so myself given the standard of the entries.
Sarah-Jane chose her first, second and third place winners: In third place we have Ana Miraldo, in second place we have Heath Griner and the winner of the TIWWA Lucy Butler Audio Competition 2010 is..... James P. Davis with "Star Of Wonder"!
Congratulations to all of you. Our second and third place winners will receive a signed photograph of Sarah-Jane Redmond as Lucy Butler and I want to congratulate all of you on making Sarah-Jane's job so difficult when it came to selecting a winning entry. You all created something magical and it was by no means an easy task to pick between the finalists. Congratulations James on such a deserving win and for creating such a superb story for Lucy Butler to feature in, and thank you to each and every one of you that entered. You are all winners and we truly appreciate the creativity, energy and passion you are willing to demonstrate in support of the show you love and it does not go unappreciated by the cast and crew I can promise you.
Sarah-Jane Redmond presents James P Davis' "Star Of Wonder" from Mark Hayden on Vimeo.
You can also download this file from HERE to keep or play offline...